Our work increases the curb appeal and the value of your property.
Our work adds a dramatic finishing touch to your home.
The work is done in oils to ensure durability.
Our sealers protect against weather and outdoor related abuse.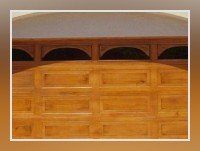 Inhibitors protect against heat, cold, wind-borne sand and salt spray.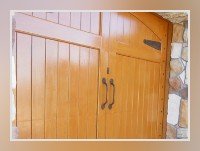 Our products with UV and corrosive inhibitors will not breakdown for years.
All our paints are EF (environmental friendly) and have lower VOC.
The work is done by an artist.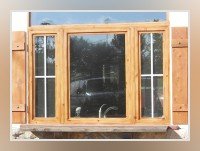 The work is done on your existing steel, aluminum, vinyl or wood garage door.
It can be made to match your existing front door or particular wood species.
All colors are created on site by the artist.
The transformation takes five to seven days.
Free annual courtesy call to assess any need for maintenance.
Maintenance service plans available.
Cost aprox. 85% less than replacing with real wood.
Going green - save trees - save the planet.
*The selection of one of the maintenance programs offered by ARTISTIC ILLUSIONS is highly recommended to keep your faux painted garage door looking like new. ARTISTIC ILLUSIONS is not responsible for any damage to any faux painted garage door as a result of the client not selecting a maintenance program offered by ARTISTIC ILLUSIONS. The use of any product not authorized by ARTISTIC ILLUSIONS on your faux painted garage door may result in damage to the finish of your garage door.